Google Doodle – isaac newton Birthday
Sir Isaac Newton was born on 4 January 1643 and today's google doodle is for Newton.
The good thing i liked is apple falls down when the page is loaded.
Don't you remember Newton…
Do you remember Apple…..Gravity….
Checkout the latest google doodle on google.com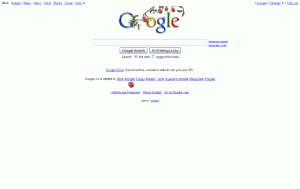 Want to know more about Isaac Newton then Checkout here.