Google Hindi Music Search – Google Labs
I am a big fan of Google Labs …..
A place where I find good number useful google products and tools
And now there is a very useful tool for Hindi Bollywood music lovers….
A google hindi bollywood music search..
Presently only hindi songs are available.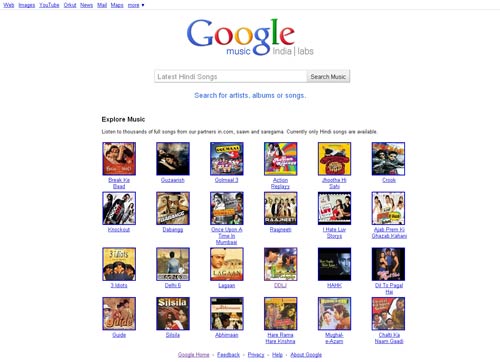 You search for any song, it will show you a list of  full songs from in.com, saavn and saregama.