New Cool Fresh Look of Drupal Website
Have you visited drupal.org today ?
Not yet ?
Then you should visit because today i noticed that drupal.org is looking very fresh with the new design.
As usual i was working on drupal and googled something related to drupal and visted drupal forums…..
New design really looks cool.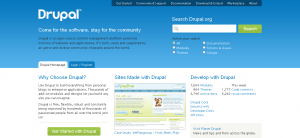 Home page gives a quick overview of how many modules are available, how many developers are there and how many themes are available on drupal.org
And if you click on "Get Started with Drupal" link it gives a nice information to the new users which is very useful for the person who is visiting site first time or who wants to know more about drupal – free open source cms.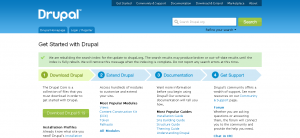 View Drupal Homepage – http://drupal.org