Open Office Spreadsheet Excel – Static Fixed Row Column, Freeze Row Column
Open office is one of the widely used free opensource tool for creating word documents.  You can create different documents, spreadsheets, presentation which can be created.
Making Static or Fixed row or column is easy, but if you never used these features before then its difficult to find that.
So how to freeze header in excel ? If you want to Fix or Freeze 1st row then click on any cell of 2nd row, then go to
Window -> Freeze
and it will fix or freeze first row of your excel spreadsheet.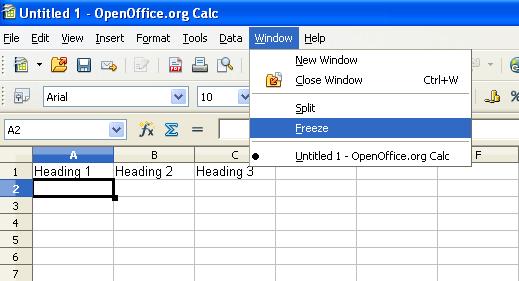 So now you might be wondering, how to freeze a column in excel or how to fix a row in excel ? So, same way if you want to Fix or Freeze 1st column then click on any cell of 2nd column, then go to
Window -> Freeze