Themeefy – Create a Magazine with your Blog Posts
Recently while browsing I found a very nice way to create a magazine from the blog posts.
This service looks very impressive and very easy to use. You can fetch results from google search, twitter, facebook and from some more services, and still if you want to include your own URL's then you are always welcome to add that manually.
Isn't it nice ?
Just have a look at Mag I created with some of the posts.
The service is available at Themeefy.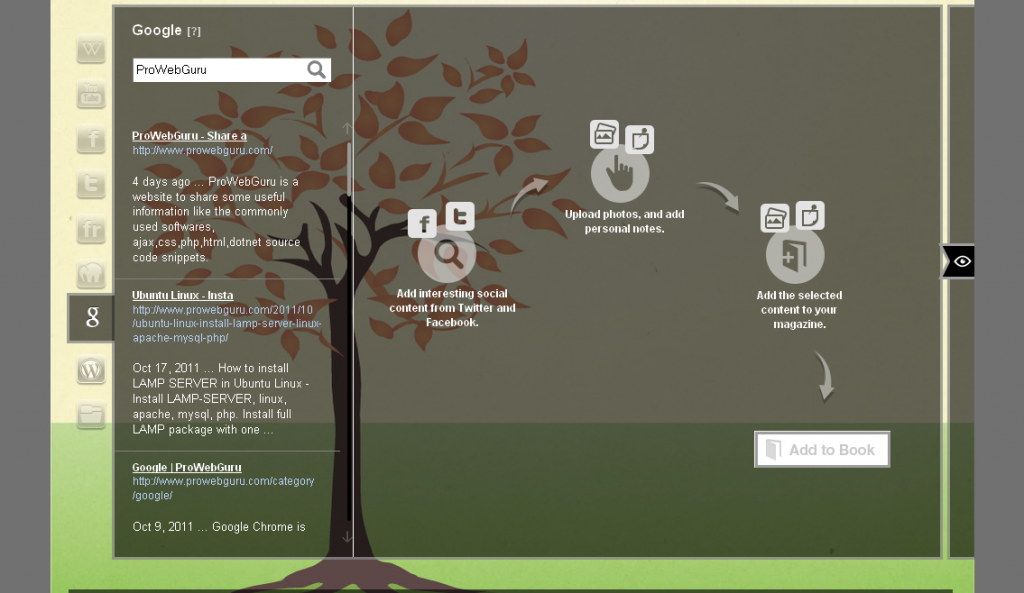 Or you can visit the create magazine at following URL
http://www.themeefy.com/Pro_55083/prowebguru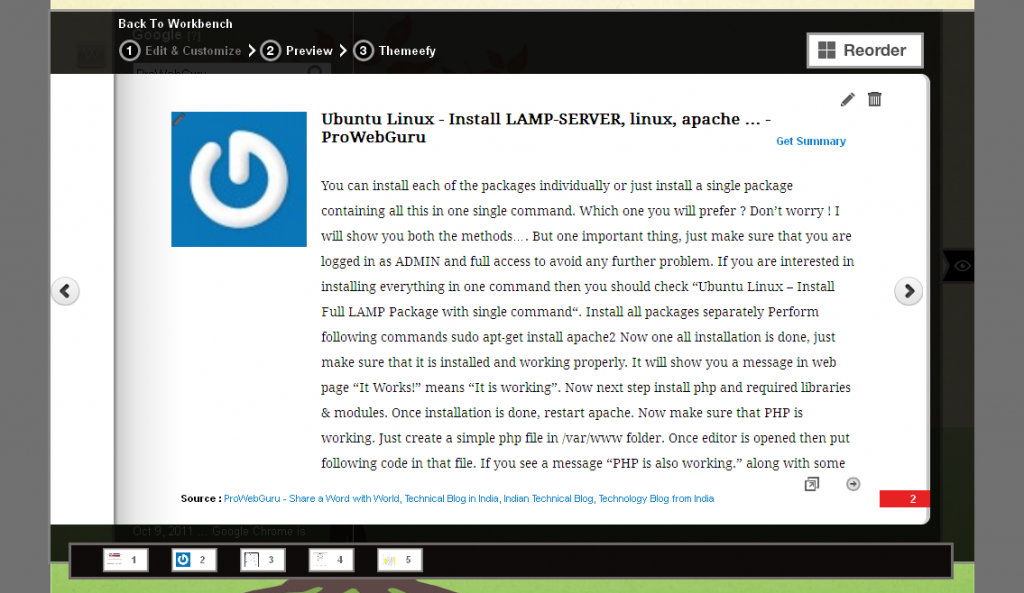 Although, initially you can create 5 magazines, and it asks you to invite your friends to Themeefy if you want to create more magazines.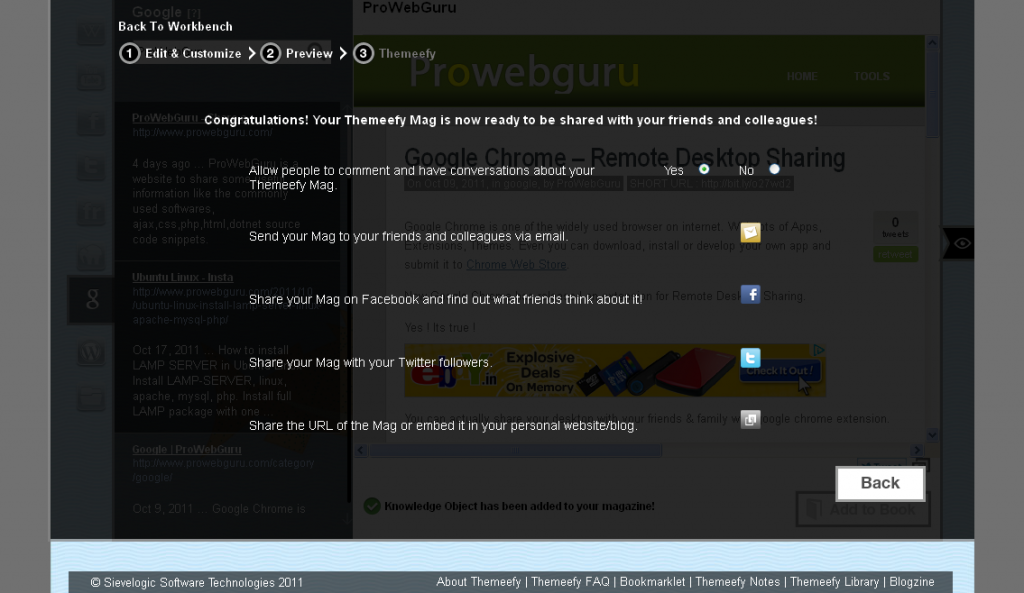 Just give it a try !