Google Play – Android Apps, Games, Music, Movies, Books on Cloud
Google's new services "Google Play" is available on the Google Homepage.
Its a place where you will find music, books, movies and apps on web as well as on android device. Its a cloud based service, so your all music, movies, books and apps will be stored on cloud and will be available to you always online without fear of losing it.

With Google Play you can:

Store up to 20,000 songs for free and buy millions of new tracks
Download more than 450,000 Android apps and games
Browse the world's largest selection of eBooks
Rent thousands of your favorite movies, including new releases and HD titles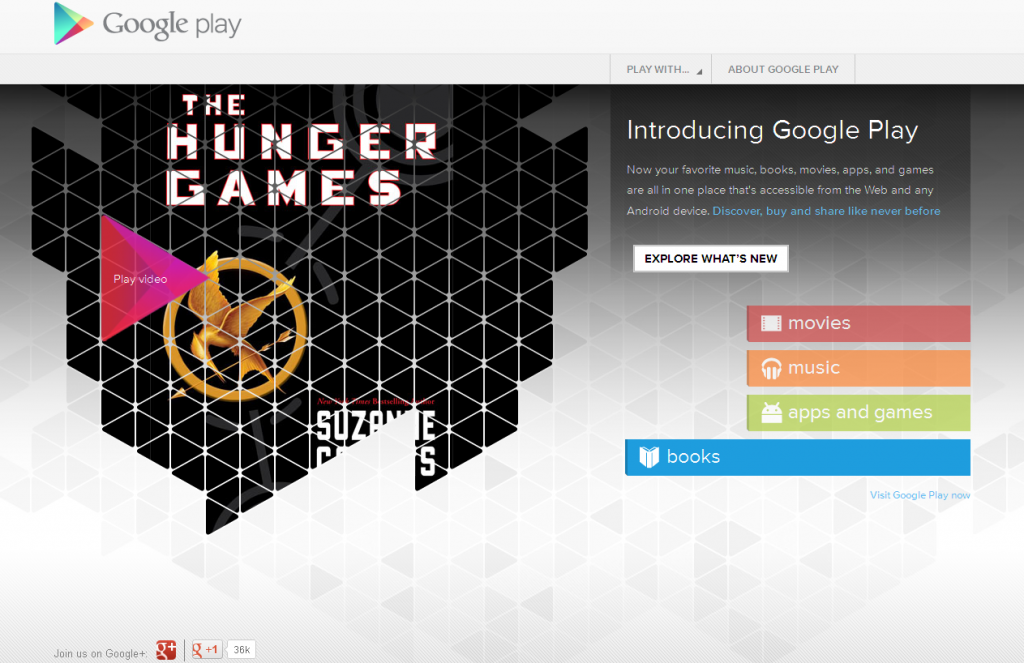 Checkout more details in the Google's Official Blogpost.