How To Buy Freedom 251 Mobile Phone
Its just 2-3 days back Freedom 251 mobile phone is launched. And what is generating so much buzz around this mobile phone is its price. Its just Rs. 251 and Rs. 40 shipping. So total cost becomes just Rs. 291 for anyone who wants to buy mobile. Really ?
Can you believe that this phone is selling at so low price ? Yes it is. Its a smartphone with a decent configuration.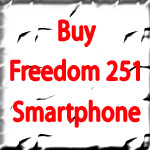 I also had curiosity to really check whether I can get a phone which is cheaper (or almost equal to the price) than the toy phones or kids phone. So I went to freedom251.com website. Clicked on freedom251 shopping cart.
I could actually see the price. :). Its really there.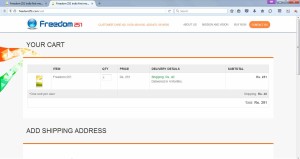 At the bottom of the page, there is an option to "Add Shipping Address" to buy most affordable phone.
I added shipping details and clicked "Order Now".
Initially I was using Google Chrome browser for ordering but somehow order was not placed and I was redirected to home page again. Looks like some Javascript / jQuery issue with chrome. There was some issue with Freedom 251 in Google Chrome.
So I tried Mozilla Firefox and I was able to fill the form and submit it using Firefox browser. Form submitted successfully and following message was displayed.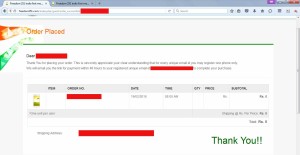 Only one order per customer is allowed. They might either track your email address or mobile phone for validation.
At this moment only order is placed and they would be sending a payment link to email address within next 48 hours to make payment. As per website deliveries will be made by 30th June 2016 through courier.
I will keep this post updated as soon as I get further communication regarding order.
So did you buy ? Facing issue ordering Freedom 251 from Google Chrome ? Just try Mozilla Firefox browser.